on Mon Jan 28, 2013 6:46 pm
Guild Sensei Promotion Mechanics
finalized as of Feb 16, 2013
Definition of Terms
• AdventZ Guild Master - CharmSprite, or Thrmo
• Decent PVP stats
- B+ stats without special properties eg. counter resist, MP recovery
• Guild Sensei
- a member ranked as Officer In-Game. This position is only given to three members.- has the power to accept the request of player to join AdventZ Guild In-Game; he or she may test the player for his or her worth to join the Guild
• Verified Member of the AdventZ Guild
- has joined the Guild In-Game, the AdventZ forums, and Joined the
[You must be registered and logged in to see this link.]
Verify your membership
[You must be registered and logged in to see this link.]
Requirements
• -Must be a verified member of the AdventZ Guild
• -Must at least have 5 Grand Chase Characters that has a decent PVP stats
• -50% or above Win-Lose ratio in-game
Flowchart
• Step 1: Verify your membership
[You must be registered and logged in to see this link.]
. Proceed if you're already a verified member.
• Step 2: Register
[You must be registered and logged in to see this link.]
• Step 3: Wait for a notification
• Step 4: Attend the designated time and date given to you.
• Step 5: Pass the Examination
• Step 6: Cheer as you have been given the title "Guild Sensei"
• Step 7: Read your privileges and responsibilities as a "Guild Sensei"
• Step 8: Do your responsibilities.
Test Parameters
1. The Test is a Practical Exam.
2. Everything will proceed in a First come first serve Basis.
3. The test proper will be held in a specified date.
4. The test proper will be held in Kerby PVP server, in Master Class.
5. The examinee will be notified of the PvP room number and password.
6. The match is a one versus one game consisting of 3 matches.
7. The match will be held at Elven Forest.
8. Factors such as delay are to be overlooked in the match.
9. If you defeated the AdventZ Guild Manager two times, then you won the match.
10. If you won over an AdventZ Guild Manager in a match, then you have passed the exam.
Rules
1. Fulfill the REQUIREMENTS.
2. Set the Characters you're going to use in B+ STAT.
3. Both players MUST NOT USE THE SAME CHARACTER TWICE.
4. The use of PET is FORBIDDEN.
5. If DISCONNECTION occurs you automatically FAILED the exam unless it was on the examiner's part.
6. CHATTING while in the middle of the match is NOT ALLOWED.
7. Players may use any character.
8. ABSENCE or TARDINESS in the specified time and place will lead to DISQUALIFICATION
9. Evident use of Cheat will lead to immediate DISQUALIFICATION.
10. Breaking the rules will lead to DISQUALIFICATION.
For questions, please contact CharmSprite, and Thrmo.
:bounce: :bounce: :bounce:

on Wed Jan 30, 2013 9:23 am
:( 50% ratio :( im not qualified at all :(

on Fri Feb 01, 2013 1:35 pm
I want to change some things... wait...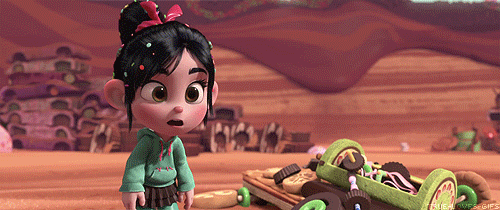 Core Manager
Permissions in this forum:
You
cannot
reply to topics in this forum