on Fri Apr 19, 2013 12:32 am
(2013.04.19) First Question: What Grand Chase Character can be crossover with? (any game or animated character)
Second Question: Why? (state your reason/s and optionally, you could even give a link for any details that needs to be clarified)

(2013.04.19) For my Elesis Sieghart and Lire Eryuell's possible crossovers:
Elesis can be crossover with Shana from the animation "Shakugan no Shana". Because the two have almost the same firery attitude especially in battle.
Lire Eryuell can be crossover with Leafa from the animation "Sword Art Online". Because of their appearance. They almost have the same outfit.
You might ask "How about Arme?". Sorry, for now, I don't have any crossovers for her.

(2013.04.19) For my Lass Isolet and Ronan Erudon's crossover:
Lass can be crossover with Naruto from the animation "Naruto" and Sephiroth from the game "Final Fantasy VII" or "Dissidia Final Fantasy". Because, Lass the Thief has almost the properties of Naruto like throwing shurikens, being invisible in a short period of time and in Assassin's Imperium Skill, that "casting" he is doing before he disappears and knock his opponent's by squeezing them on his chains is a bit similar like when Naruto is "casting" a jutsu. Also, as Lass the Slasher, Heaven's Light of Sephiroth (In Dissidia) is almost as same as his Imperium Skill, Sepiroth's Scintilla is almost the same as his 3rd Skill and Slasher's 2nd skill is same as Sephiroth's... I forgot the name of the skill, but I can describe it! (It's a quiet slash, then Sephiroth unleashed many slashes when was already at his opponent's back)
Ronan Erudon can be crossover with Warrior of Light from the game "Dissidia Final Fantasy". Because, they both have this attitude of a leader. Also, the type of weapon of what is Aegis Knight wielding is same as WoL.
About Ryan? Still it's the same reason.

On the next post, it will be Amy Aruha onward.

(2013.04.19) For my Amy Aruha and Jin Crimsonred's crossover:
Amy can be crossover with Miku Hatsune from the animation band "Vocaloid". Because, as Amy the Dancer, her hair style is a bit similar to Miku. Also, as Amy the Siren, similaries in their talent - singing.
Jin can be crossover with Jin Kazama from the game "Tekken", Ryu from the game "Street Fighter", Zack Fair from "Crisis Core: Final Fantasy VII" and Kilik from "Soul Calibur". Because, as Jin the Fighter - which is similar as Jin Kazama's name, they have same properties, Ryu's Hadouken is same as one of the skills of Jin (forgot the name) and as Jin the Ashura, he is similar to Kilik, it's not just the weapon they're wielding, it's Ashura's 3rd skill is similar on one of Kilik's moves. Oh this is a one big question: why Zack Fair? Okay, why Zack Fair... Try to listen at Jin's quotes. They might not be the same in their weapon they're wielding, but they have this: Honor. Jin's has this honor to prove himself as same as Zack Fair.

For my Ercnard Sieghart's crossover: Sieghart can be crossover with Cloud Strife from "Final Fantasy VII" or "Dissidia Final Fantasy". Because, as Sieghart the Gladiator, he has this his left shoulder ornament thing which is similar to Cloud's Original FFVII Outfit and as Sieghart the Prime Knight, his outfit is also same as Cloud's FFVIIAC outfit. In terms, of skills, Cloud's (In Dissidia) Omnislash Version 5 is same as Sieghart's Raging 3rd Skill.
Same reason as Mari. Don't have crossovers for her yet.

Next would be Chaos Characters and beyond.

(2013.04.21) For my Ley (von) Crimson River and Luxus Wilde's crossover:
Ley can be crossover with Yuna of the game "Final Fantasy X" or "Dissidia Final Fantasy". So far, my reason for Ley as summoner is that they are both summoners.
Luxus can be crossover with Dante from the game "Devil May Cry". Because, of Luxus' primary weapon and some moves are similar to Dante.

I forgot about Dio, but I bet his demon hand has some similarities in "Devil May Cry". And for Zero, none for now.

For my Azin Tairin and Lime Serenity's crossover:
Azin Tairin can be crossover with Juri from the game "Street Fighter 4" and Yuno Gasai from the animation "Mirai Nikki". Because, Asin's lower body outfit is similar to Juri. Also, some spinning moves are somehow similar. Why Yuno Gasai? Try to check out their true colors... Their Cold-Heart Face or "Yandere", well, they both losing their self if they are in that state.
Lime can be crossover with Saber from the anime "Fate/Stay Night". Because... Well, their outfit explains it. Well, it's a bit similar.

Crossover/s for Rin, none.

So for now, these are my possible crossovers for them. So... That's all folks!
on Fri Apr 19, 2013 1:14 am
(This was an extra post. The information here has been compiled on the other post.)
on Fri Apr 19, 2013 2:38 am
(This was an extra post. The information here has been compiled on the other post.)
on Fri Apr 19, 2013 11:05 am
I know youre trying to boost your post count.. but please.. dont spam..
this is already 3 post spam...
I suggest you read or Forum RULES
Normally other moderators would already take out a warning bar out of you, but considering Im really understanding... ill let it slip this time...
Spoiler:

This is why we are attempting to cheng the rules...

Maybe valid winners should not have a red warning bar or banned. so we can cope with users who wanted to boost their post counts..
anywhoo... If I see you spamming again or violating rules.. Im going to have to take a warning box from you...
As a moderator, Im afraid others will get envy, and will say its unfair..
so please.. next time??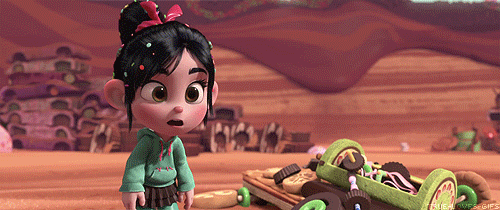 Core Manager
on Fri Apr 19, 2013 6:11 pm
crossovers??.. hmmmm let's see....
Ryan looks kinda like rue from threads of fate (a threads of fate solid fan here!)
Spoiler:

well.. because rue is also green.... has an axe (well more of a sword axe)
Amy looks a LOT like Mint
Spoiler:

well.. you can see the Hair, the chakram, and the spunky girly attitude...

the only difference from mint and amy, is that Mint is a magician... she uses the chakram to cast skills..
and Mari looks like Maya:
Spoiler:

like mari, maya has a book(more like a tablet). which they call a relic... maya is kinda bossy, but silent like mari, and the color... ehheh but maya's outfit is kinda like warlock's.
Threads of fate solid fan.. sorry

AdventZ Developer
[You must be registered and logged in to see this link.]
Permissions in this forum:
You
cannot
reply to topics in this forum